Welcome to Stock Page Stock
Stock Page Stock are one of the longest established Surveyors and Property Managers in the City of London, covering Central London, the City and Barbican. We specialise in residential block management and our management portfolio includes blocks situated througout the whole of the M25 area. As well as a senior Building Surveyor we also employ a Chartered Surveyor who can carry out any valuations or offer advice, including Landlord and Tenant, residential Lease extensions, Freehold Valuation and The Right to Manage.
Managing Residential Property Since 1825
Our services include
Property Management
Residential Block and Estate Management
Chartered Surveying
Advice on and valuations of residential Lease extensions and Freehold Purchases
Commercial rent reviews and Lease renewals
Building Surveying
Project management on all major works
Preparation of schedules for major works for residential blocks
15 year Capital Expenditure plans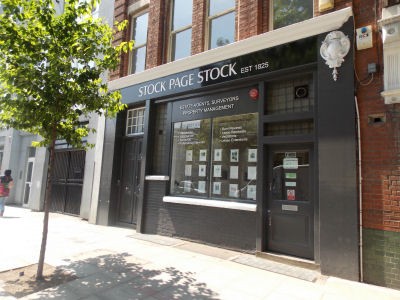 Disclosures under the Consumers Rights Act 2008
Companies Act 2006 & The Company, Limited Liability Partnership and Business (Names & Trading Disclosers) Regulations 2015
Stock Page Stock's Landlords Fees:
Landlord Letting and Management Fees: 10% plus VAT of first year's rent (12% including VAT). If the tenant renews for further years 4% plus VAT management fee of passing rent (4.8% including VAT). No further letting fees are charged if a tenant renews.
Other Disclosures Required under the Consumers Rights Act 2008

We are members of The Property Ombudsman.
We are members of My Deposits (Government approved deposit scheme). Membership number 50008079.
We have Professional Indemnity of £2m in place. We have a Public Liability Insurance in place of £2m.
Mapledown Surveyors Professional Indemnity Insurance provide us with a £2m indemnity for loss of Clients monies
The company name is Stock Page Stock Limited
The company registration number is 5500380
The companies registered address is 83 Goswell Road, London, EC1V 7ER
The company is registered in England and is governed by English Law